Cleistocactus straussii
So-called 'Silver Torch'. A long time favourite, this species produces tall narrow densely spined white columns with many tubular red flowers over the summer months. Grows well outdoors if given good drainage and full sun.
3.Indoors OK, Outdoors OK in warm, well-drained position in mild areas.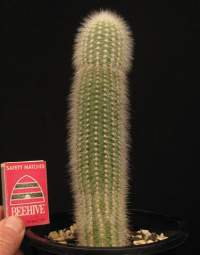 Cleistocactus straussii (w1459)
The pic/s tell the story.
Height: 40 cms Pot diameter: 14 cms
Shippable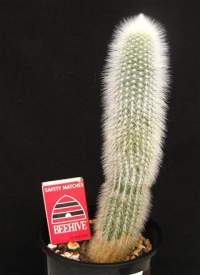 Cleistocactus straussii (w1847)
The pic/s tell the story.
Height: 26 cms Pot diameter: 10 cms
Shippable